Show fewer homes,
close more sales
Understand your clients in minutes, instead of months! Let LandOnEarth do the work for you.
*No credit card required, free for 30 days.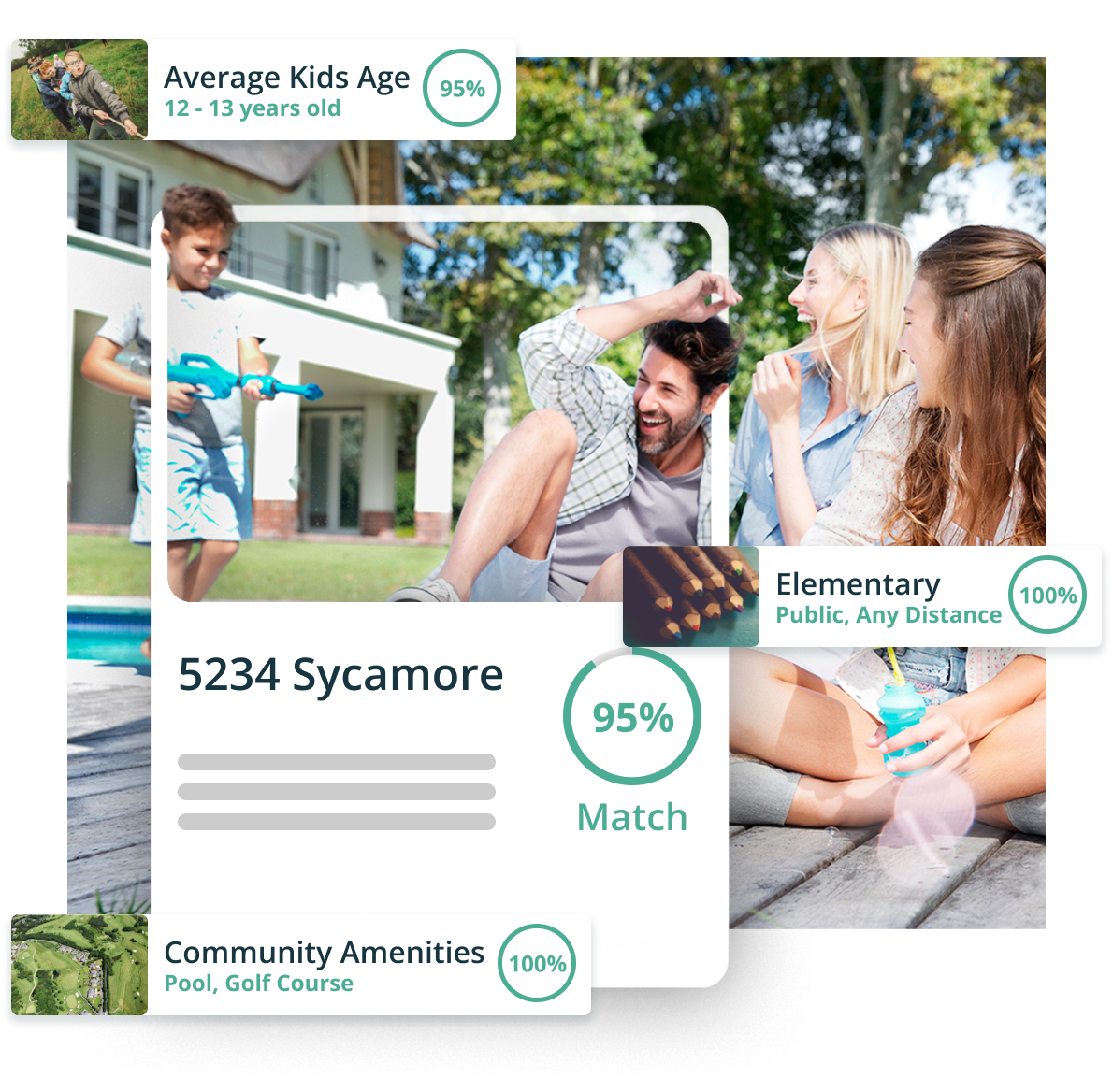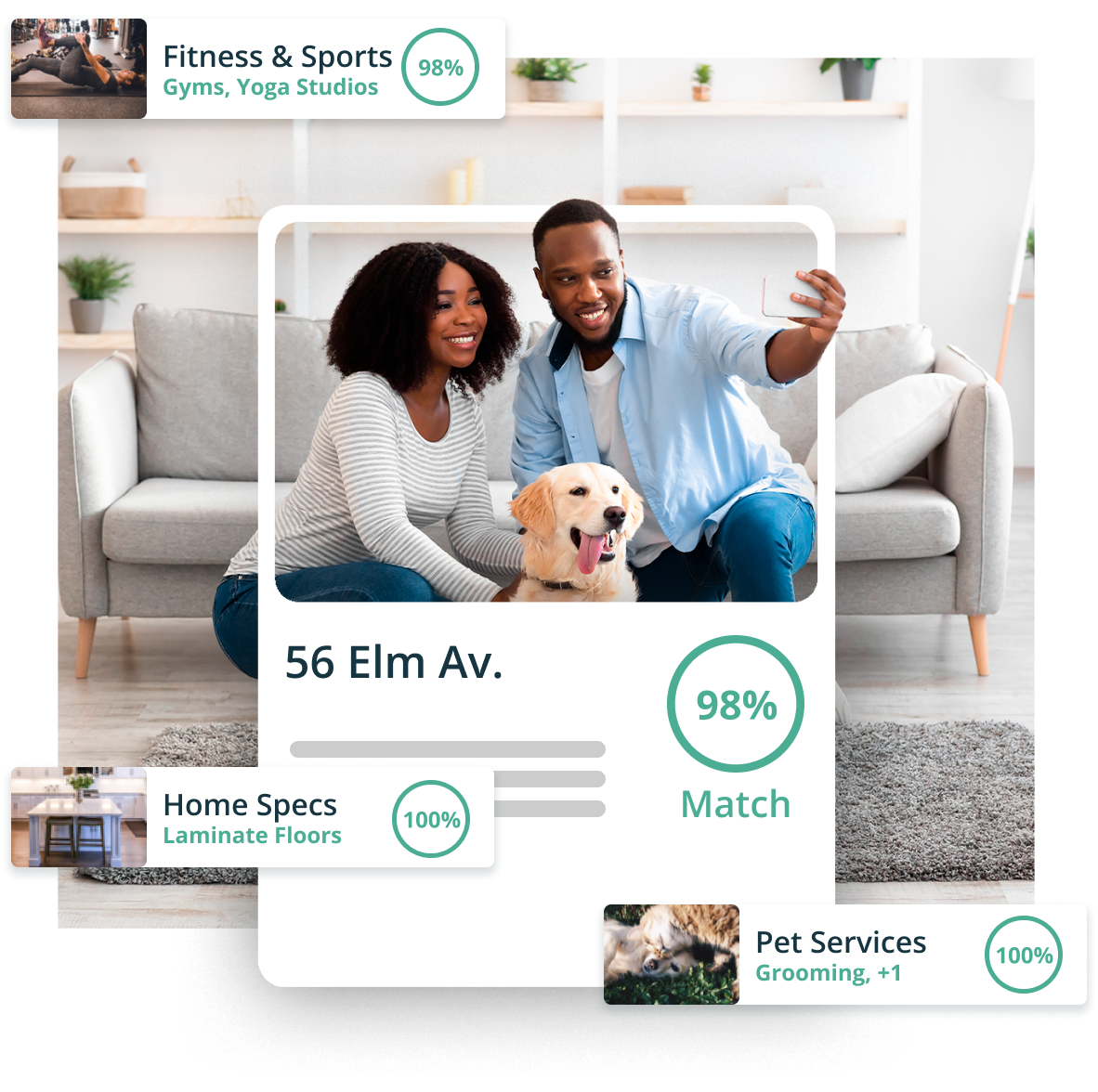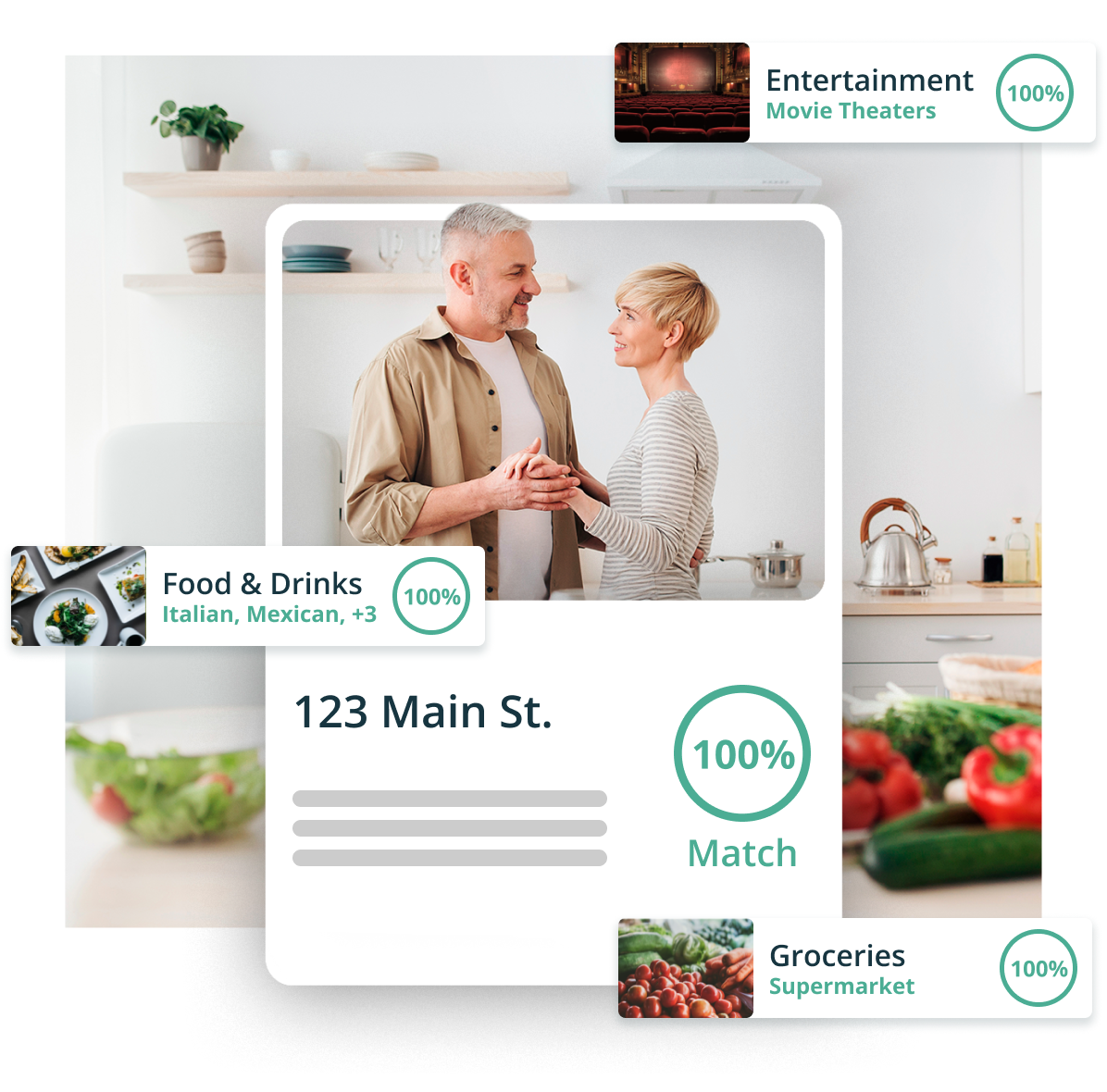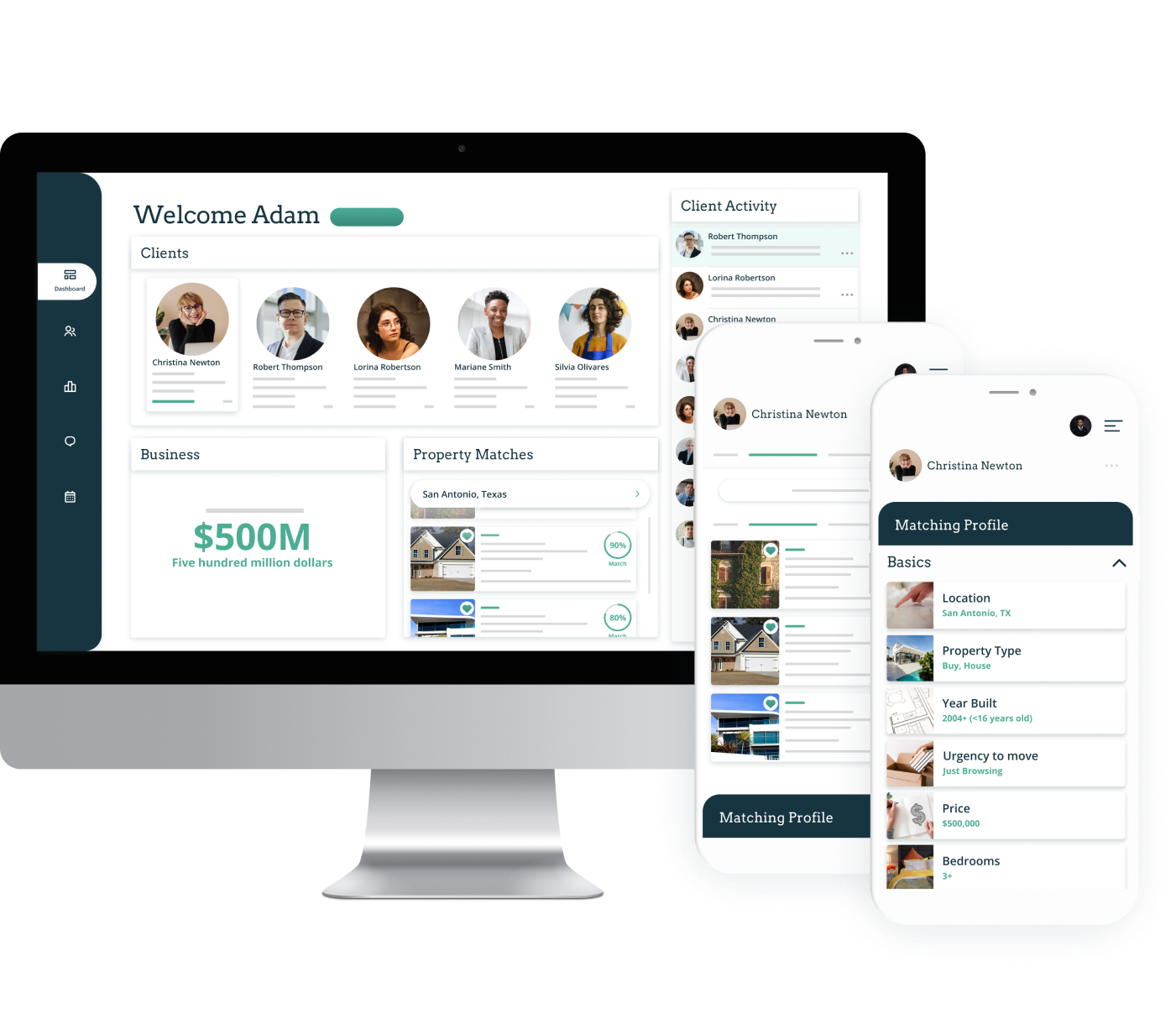 Show 50% fewer homes
*
A perfect home match in just minutes
Using your clients matching profile, matches them to ideal properties that they can save and both will see instantly.
Close 100% more sales
*
Discover the power of your network
Share LandOnEarth with your network and see it come to life in your private dashboard in just days or minutes. Invite your active clients and instantly discover their perfect home match, to help them move into their new home faster.
*LandOnEarth provides you with precise details on how your clients match to each home. This enables you to avoid showing homes that don't have the features they want or cover their desired needs and lifestyle, to dramatically increase your bottom line at the end of the year.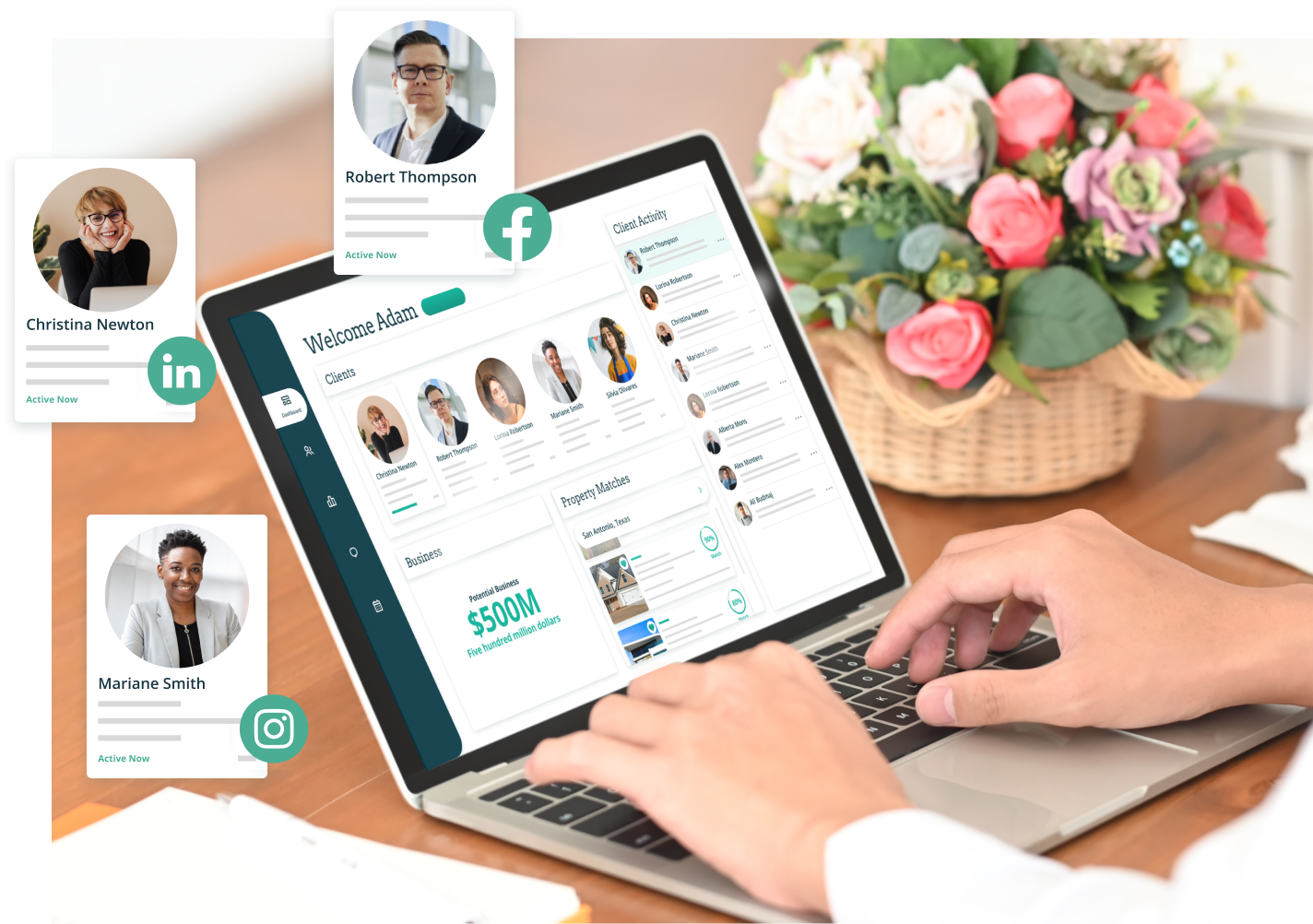 "This platform will be such a game changer for not only our clients but our agents as well. Helping clients and agents connect quicker on their desires in a home through the ease of this intuitive site makes the home buying/selling process exponentially more satisfying. This is the future of home search."
Amy Clifton, Team Leader, Keller Williams City View, a 950 agent market center in San Antonio, TX.
"I see so many apps and technology come through the office weekly that attempt to solve problems that do not exist. However, LandOnEarth's benefits and functionality are cutting edge and very unique. This AI real estate platform will allow Drake Realty, Inc to provide our clients the ability to choose home match variables that are important to them versus the standard price, bedrooms, and baths options."
Glenn Drake, Broker Owner of Drake Realty, a 750-agent brokerage in Atlanta, GA.
"What LandOnEarth has built is exactly what I've been hearing from realtors is needed in the industry; sophisticated technology to help them serve their clients in new and different ways. With AI and more personalization options, far surpassing what's available today, LandOnEarth makes it very easy to use their platform for both consumers and realtors."
David Tamm, CEO & Founder, Pencerita, and Co-Founder of four successful real estate tech companies.
Give yourself the gift of time.
*No credit card required, free for 30 days.
Stay in touch with LandOnEarth
We will be rolling out new features regularly and will be officially
launching soon! Join our email list to keep in touch.
Have questions? Contact us
© LandOnEarth. All Rights Reserved