Find your perfect
home
match instantly
Currently in San Antonio and Austin
Learn more about how our match works
Coming soon to other locations, if you would like to request a specific city click here.
Match
Tell us who you are and what's important to you
Share
Share the journey with friends and family
Collaborate
Include your trusted
Real Estate advisors
AI SmartMatch Technology℠
LandOnEarth uses AI to understand your lifestyle, needs and wants to deliver home matches personalized to you. Invite your realtor or use one of our real estate professionals to take the next step on your journey
Find your match now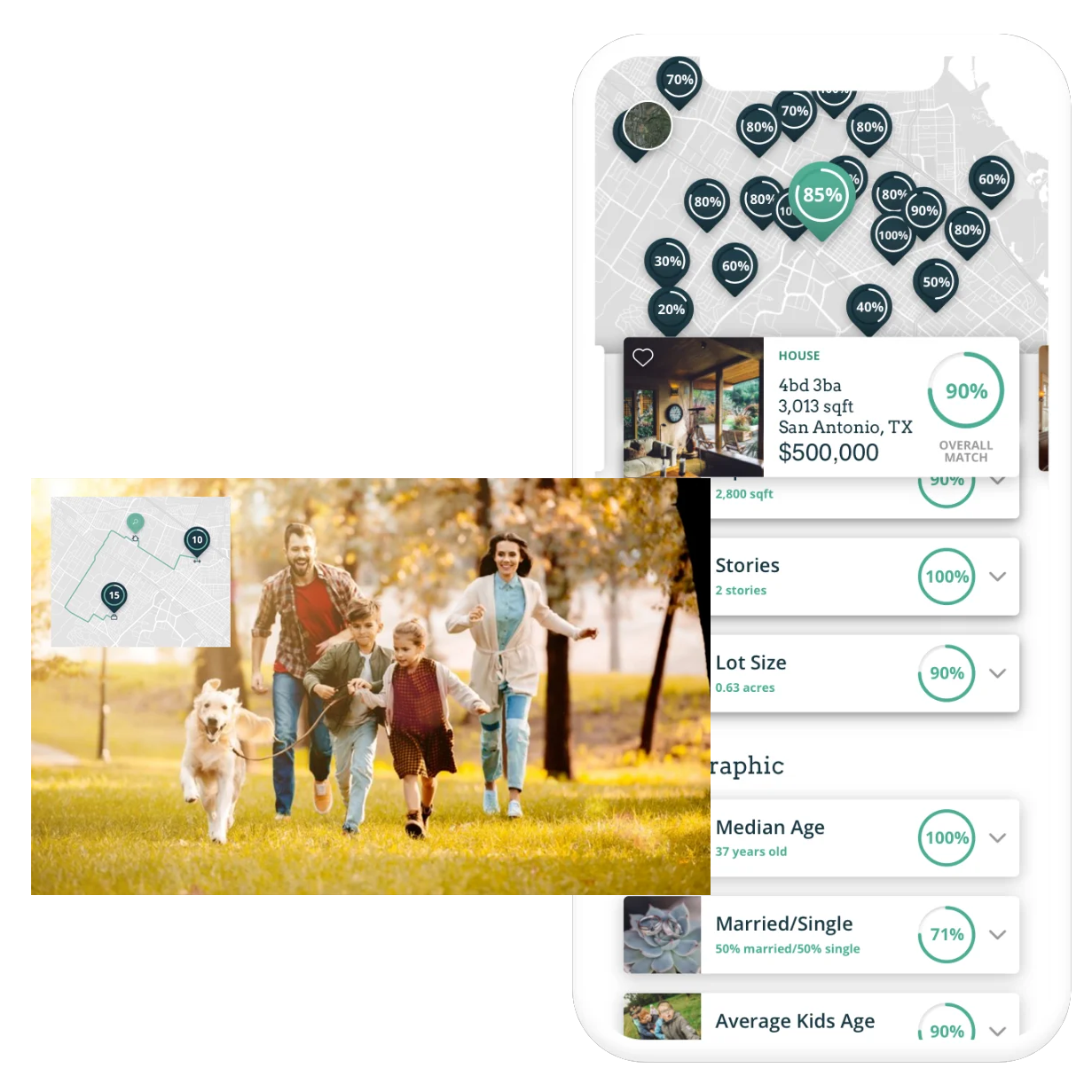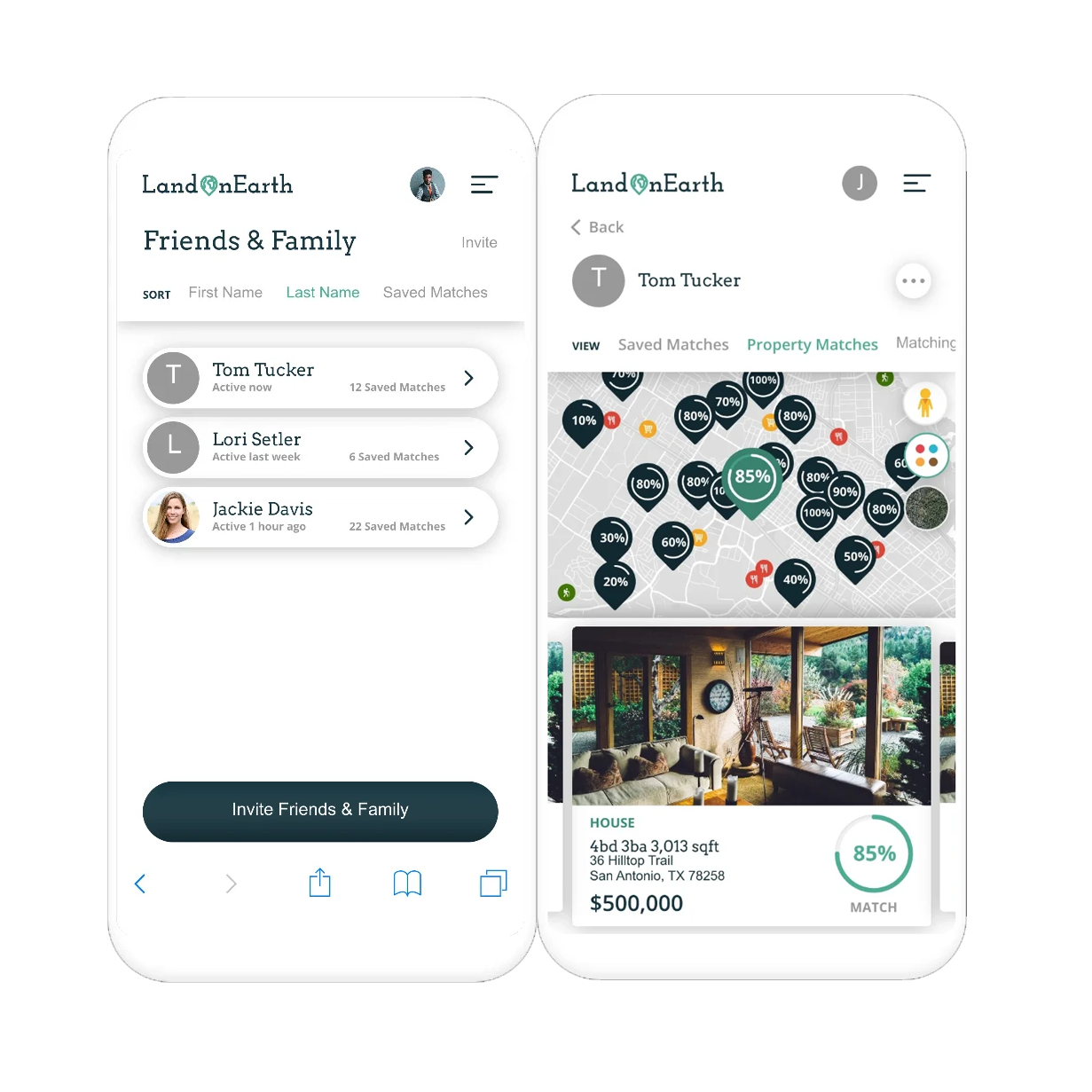 COMING SOON
Share the journey with friends and family.
Easily share homes and chat in real time about your matches, including specific home features with anyone you choose to invite.
Integrated chat, scheduling and mangagement tools provide seamless collaboration. Everything is in one place and easy to find.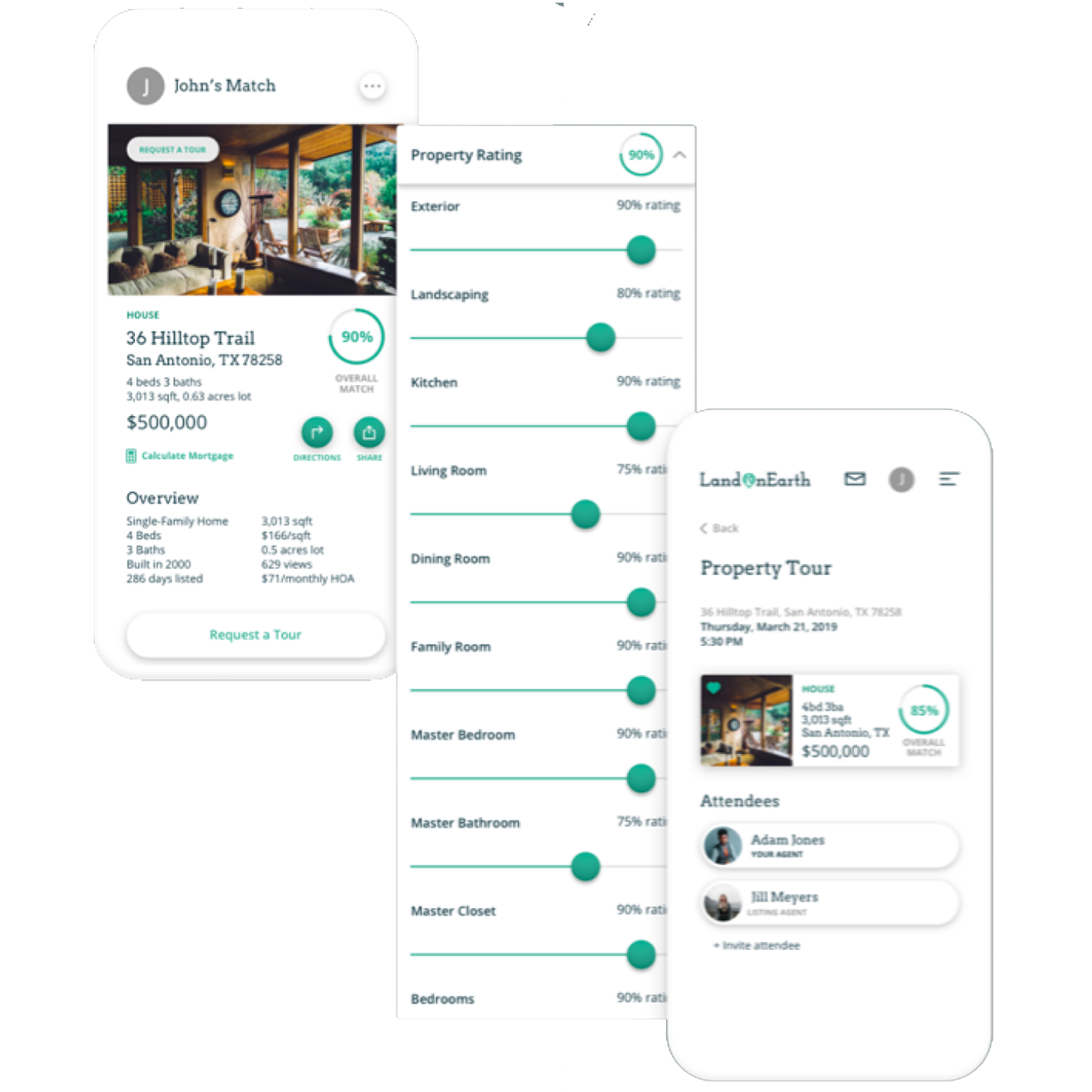 COMING SOON
See how you match with each home feature.
Not only will you see the overall percentage match for each property, but you'll also see how much you match with each home feature. This helps with decision-making based on what's most important to you.
Rate each room to train on our system on what you love so we can help you find the right match.
LandOnEarth understands and remembers what you like about each home to help you compare matches on an even deeper level. Rate based on listing pictures and then update your rating once you've toured the home as your opinion changes.
Stay in touch with LandOnEarth
We will be rolling out new features regularly so join our email list to keep in touch!